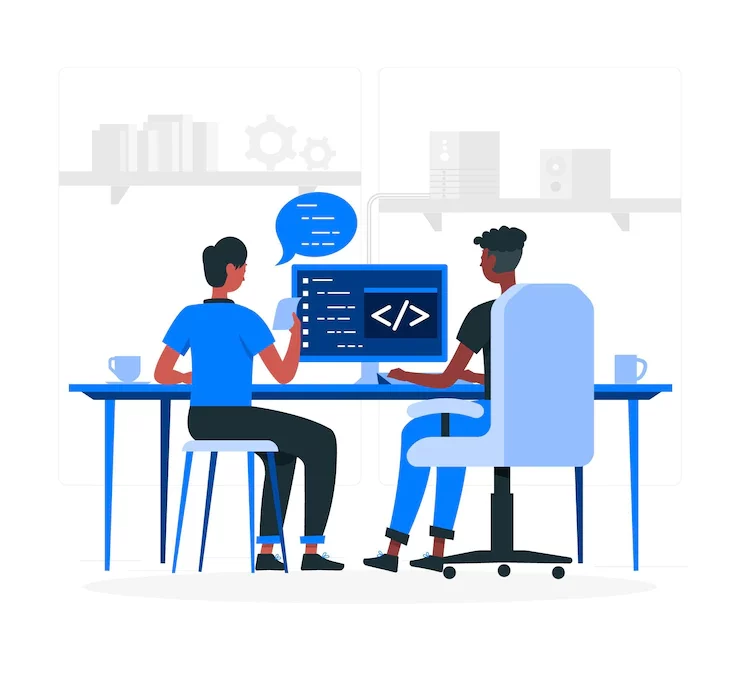 (Last Updated On: 23/08/2022)
Well if you ask me what's the best way to learn C programming online, I will say practice, practice. Someone has rightly said the best way of learning coding is by doing it. There is no shortcut for that. Even if you join the best institute, and get the best tutor you won't be able to learn it unless you do it. But you still need a tutor or a Course. Before learning C Programming Language, if you want to understand what is c programming please click on the link.
When you learn any programming language it's important that someone should tell you how to start. Without help, it's very difficult to take off. Initializing hurdles to set up the environment, choosing the writing editor, and compiler matters a lot. If you have the help of a Guru, life will be easy and you won't be spending too much time on unnecessary things.
Here are the best ways to learn c programming online
The 3 methods we have mentioned, are based on their adoption of the latest methods, language, syllabus, costing and accessibility. Well, one is completely free if you have some help from the seniors. Let's go through it. Let's find the best way to learn c programming online.
1) It's Free!!! With the help of Github
Well if you know about GitHub, GitHub is the platform where many people publish free source code. It's not limited to technology and language.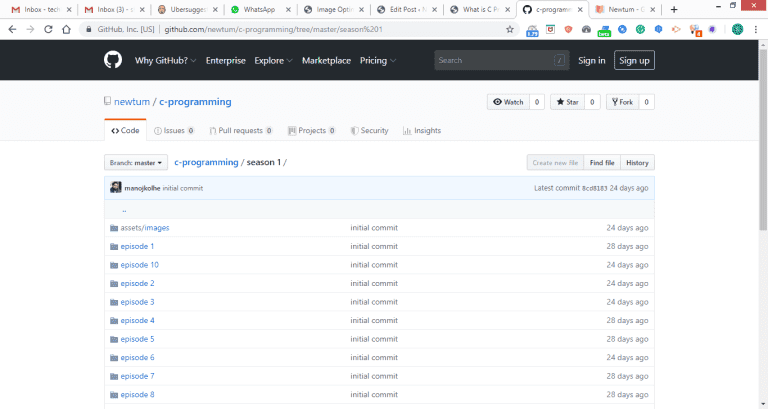 What you can do is get all the source codes of the C Programming language and understand them one by one. Please go to this report on Github specifically created for the C Programming Language example. Here is the link. https://github.com/newtum/c-programming.
It contains basic to high-level examples. And the detailed explanation of each example is provided in the connected document and the blog. You can view all the course material related to C Programming examples over here: https://newtum.com/material/c-language.
But there is a small problem with this method. You will need the help of some seniors. I mean your relatives, elders or some friend who will help you to set up the initial requisite to start the c programming on your computer.
2) From Newtum or Amazon Prime
Well, this is also free if you have an account on Amazon Prime and you stay in the US or UK. If not, you can use the Newtum website and pay a small amount of fee to get access to the C Programming series.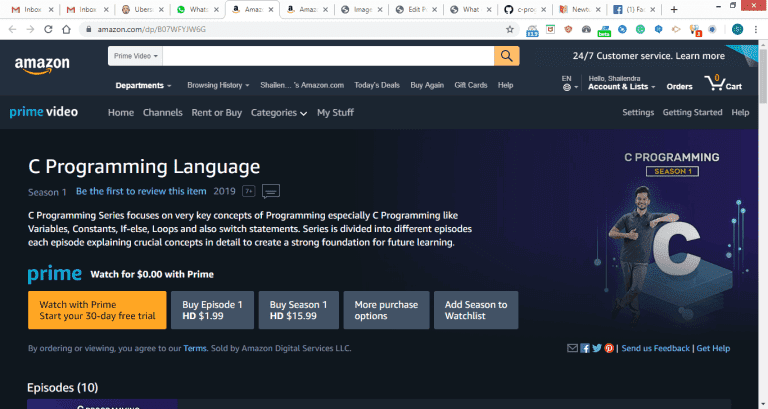 If you are staying in the United States of America then you should go to the link and use your amazon prime account to view the web series on Learn C Programming Langauge here: https://www.amazon.com/dp/B07WFYJW6G. This link will give your a list of episodes available on Amazon Prime.
This series on C Programming is developed with lots of research. The team has used advanced VFX tools, to make sure that everyone understands the C Programming series in the easiest and most fun way. Another best part is, that they have used C Langauge compilers which are accepted in Windows 8 and 10. Unlike other courses that use the old method of writing and executing C Programming codes.
If you are staying in the United Kingdom you can use this link to view the C Programming Language Series on Amazon Prime: https://www.amazon.co.uk/dp/B07WFYQZ1G.
Well if you are not staying in the United States and the United Kingdom, then the best way would be to log in to Newtum. Pay a very small fee and you can watch the series on C Programming Language. Well, it's a complete course you don't need anything else to learn C Programming thereafter.
3) Find Tutorials on YouTube
Well, you can look for many C Programming Courses, they are many websites that offer C programming courses. Everything has its own advantages and disadvantages. But if you want to make it free, here is the way.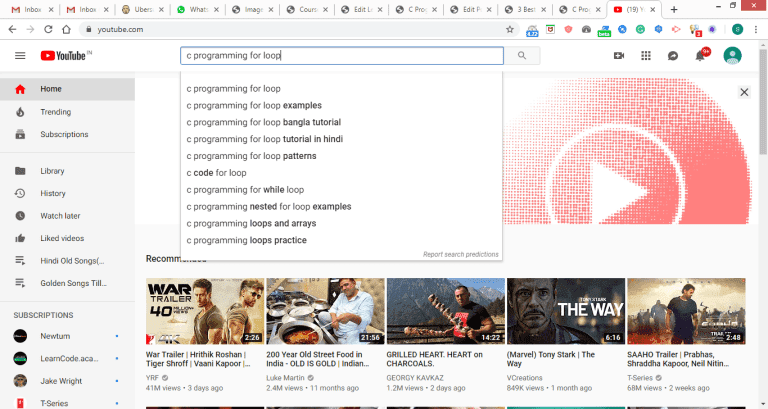 First, collect the syllabus of the C Programming language. You can refer to a book, google it online and it's available for free on many websites. Now you have the syllabus and then use YouTube to find the best content for that particular topic. Here the sky is the limit and it's a 100% free method, the only thing is it will consume a bit of your time.
The best part of this way to learn C Programming is you get the best videos available on the internet free of cost. The only thing is you should search for a specific topic of C Programming language. You can use the syllabus that you have downloaded to search for a specific topic. One more thing is, if you get hold of this process to find the best video for a specific topic, you can learn anything. It's best to start with C Programming.
Summary
I have not listed the website over here, I have mentioned the methods or ways to learn C Programming, you can choose what's the best method for you.