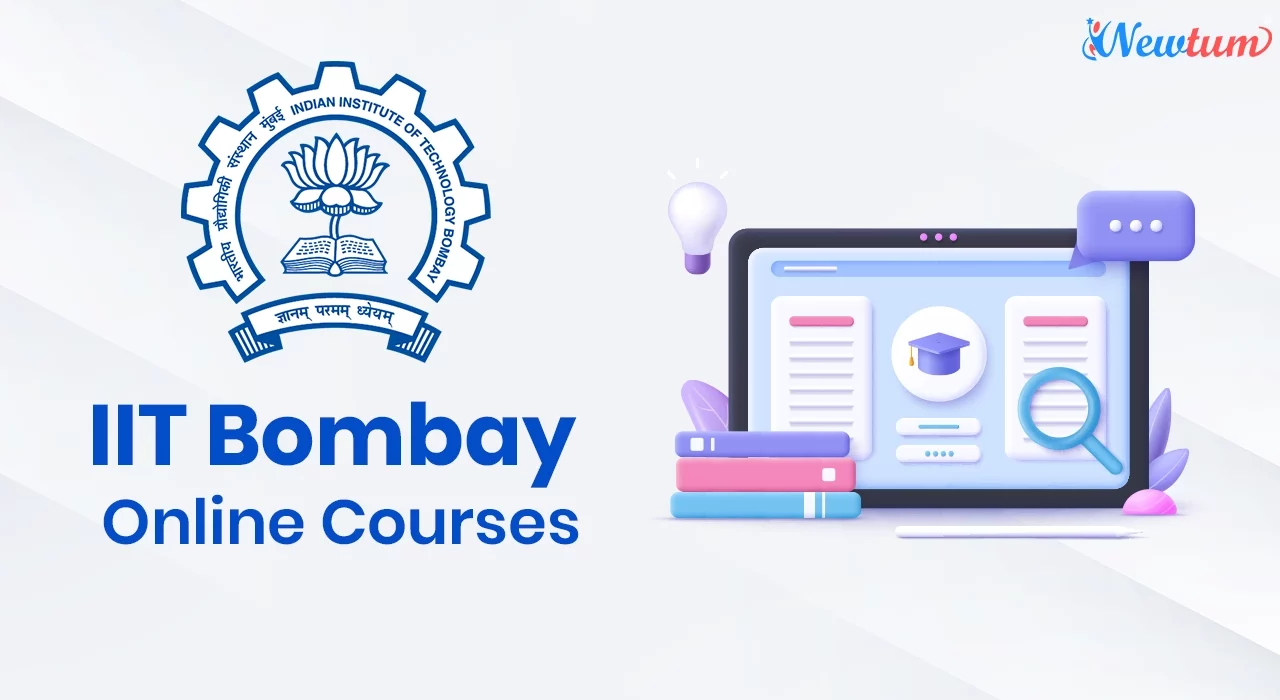 (Last Updated On: 24/05/2023)
World is changing in fast-pace, staying one step ahead of the competitors matters most. Upskilling yourself with the most recent information and skills is one method to accomplish this. However, not everyone has the opportunity to enroll in full-time classes on-site. Online learning fills this need by providing students with the ease and adaptability to study whenever and wherever they choose. An outstanding online learning environment is offered by IIT Bombay Online Courses, which is a prominent illustration of this.
Top Online Courses for Career Growth from IIT Bombay
IIT Bombay is one of the well known institutions in India, which is popular for its exceptional study and learning initiatives. IIT Bombay spoken courses are providing online courses for individuals no matter if they are students, employees, anyone who desires to acquire skills through such online courses. This platform provides access to high-quality education with flexibility. In this blog we are going to explore the different online courses provided by IIT Bombay and how they can help you reach your full potential.
Overview of IIT Bombay Online Courses:
IIT Bombay provides a diverse variety of online classes in different fields such as engineering, science, humanities,programming and management. These online courses are intended to give students in-depth knowledge as well as practical abilities in their selected area and create strong skills for their career. The online classes by IIT Bombay are taught by highly qualified and experienced faculty members, and the course resources are of the same high quality as those provided in traditional classroom settings.
Benefits of IIT Bombay Online Courses:
There are several advantages to pursuing online classes at IIT Bombay, including the following:
Flexibility: One of the primary advantages of IIT Bombay's online courses is that they are available 24/7, which means that students can access them anytime and anywhere, as per their convenience. This flexibility enables learners to balance their studies with work or other commitments.
Increased Career Opportunities: Taking online classes from IIT Bombay can help students progress in their jobs and acquire a competitive edge in their industry. The programs are created to give students the actual knowledge and skills that employers are looking for, increasing employability and job possibilities.
High Quality Education: High-quality teaching is offered in the internet courses at IIT Bombay. The classes are given by highly qualified instructors and provide students with practical knowledge and skills.
Cost Saving: Online courses generally cost less because they don't require the same infrastructure and equipment as conventional classroom courses.
Engaging Content: IIT Bombay's online classes are created to offer engaging learning experiences, complete with video lectures, homework projects, quizzes, and discussion boards.
Interactive Learning: These interactive lessons give students the opportunity to work with other students and staff members and exchange ideas while also helping them better understand the material.
List of IIT Bombay Online Courses:
The courses aim to provide students an in-depth comprehension of topics as well as the knowledge and skills necessary to be effective in the fields. A brief overview of some of IIT Bombay's finest online classes is provided below:
Sr No.
Software
Certificate Criteria
Basic IT Skills package
1
Applications of GeoGebra
Yes
2
Android app using Kotlin
Yes
3
Arduino
Yes
4
Ascend
No
5
Avogadro
Yes
6
BASH
Yes
7
Biopython
Yes
8
Blender
Yes
9
C and C++
Yes
10
Advanced C
No
11
Advanced C++
Yes
12
CellDesigner
Yes
13
Chemcollective Virtual Labs
Yes
14
Drupal
Yes
15
DWSIM
Yes
16
eSim
Yes
17
Expeyes
Yes
18
Firefox
No
19
FrontAccounting-2.4.7
Yes
20
GChemPaint
Yes
21
GeoGebra 5.04
Yes
22
gedit Text Editor
Yes
23
GIMP
Yes
24
GIT
Yes
25
HTML
Yes
26
Inkscape
Yes
27
Introduction to Computers
Yes
28
Java and Netbeans
Java-Yes
Netbeans-No
29
Java Business Application
Yes
30
Joomla
Yes
31
Jmol Application
Yes
32
Koha Library Management System
No
33
KTurtle
Yes
34
LaTeX & XFig
Yes
35
LibreOffice Suite
Yes
36
Linux & Ubuntu
BOSS Linux
Yes
37
Linux AWK
Yes
38
Moodle Learning Management System
Yes
39
OpenFOAM
Yes
40
OpenModelica
Yes
41
Perl
Yes
42
PHP & MySQL
Yes
43
Python 3.4.3
Yes
44
QCAD
Yes
45
QGIS
Yes
46
R
Yes
47
RDBMS
Yes
48
Ruby
Yes
49
Scilab
Yes
50
Single Board Heater System
No
51
Synfig 2D animation
Yes
52
UCSF Chimera
Yes
Typing Software
53
KTouch
No
54
TuxTyping
No
Utility software/application
55
K3B
Yes
56
Filezilla
Yes
57
Thunderbird
Yes
How to Apply and Enroll in IIT Bombay Online Courses?
Here's the steps for enrolling in IIT Bombay online courses:
Visit the official website of IIT Bombay's Spoken Tutorial project.
Create a user account on the website by signing up or logging in.
Browse through the "All Courses" option and filter the courses by language to find the ones that suit you.
Start learning the course by following the instructions provided in the course material.
Start learning the subject by adhering to the directions in the course.
After completion of course, you can check if a certificate is available for the course. If it is, you can apply for the certificate.
To qualify for the certificate, some courses may require you to pass a final exam or submit assignments as part of the course requirements.
In conclusion, IIT Bombay Online Courses provide a flexible and cost-effective way for individuals to acquire knowledge and skills that are essential for their career growth. With a vast variety of online courses in various fields, learners have the opportunity to access high-quality education anytime and anywhere, as per their convenience. These courses are taught by highly qualified and experienced faculty members who use interactive learning sessions to help learners gain a deeper understanding of the subject matter. Pursuing online courses at IIT Bombay can help individuals balance their studies with work or other commitments, increase their employability, and acquire a competitive edge in their industry. Additionally, IIT Bombay Online Courses serve as an outstanding platform for individuals aspiring to enhance their skills and realize their maximum potential.
We hope that you found this article on the "List of IIT Bombay Online Courses" was informative and useful. We have provided the learners with all the information required regarding the various online courses. Explore the Newtum official website for more interesting courses that boosting your professional profile can improve your career trajectory.