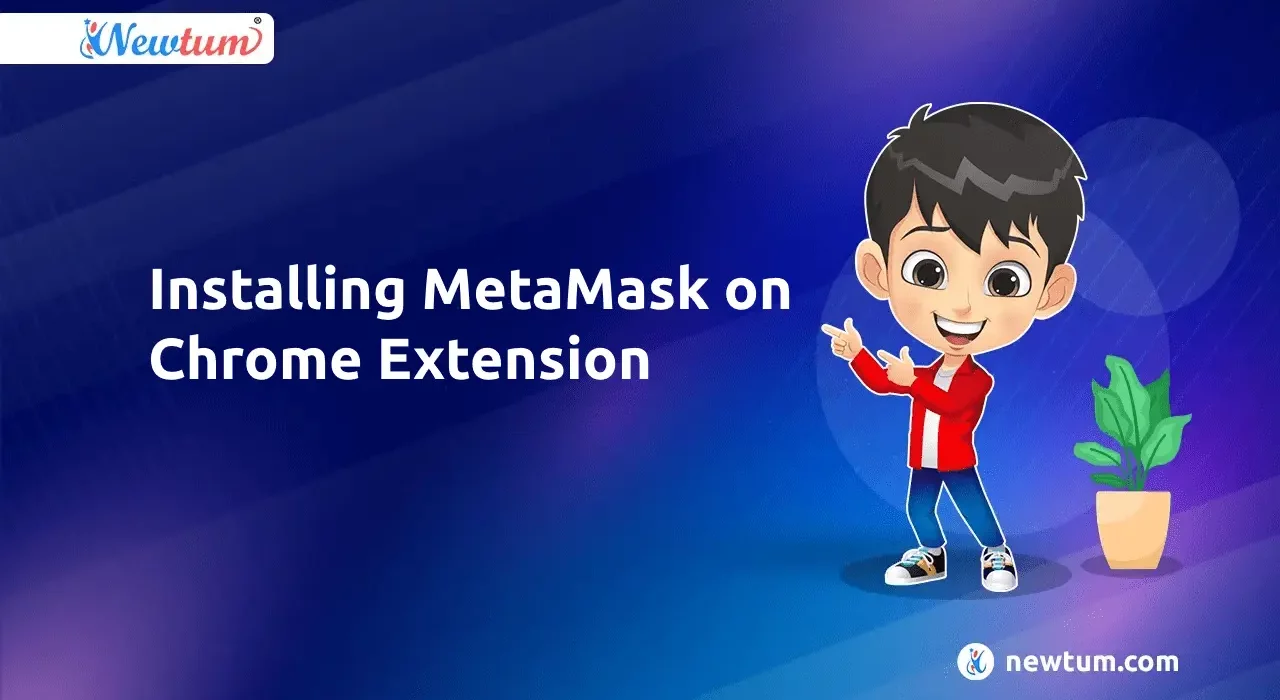 (Last Updated On: 20/11/2023)
If you're curious about cryptocurrency and want to explore the exciting world of decentralized finance, then installing MetaMask as a Chrome extension is a fantastic choice. MetaMask is a popular tool that allows you to manage your cryptocurrencies, interact with decentralized applications (dApps), and even invest in digital assets. In this guide, we'll walk you through the process of installing MetaMask as a Chrome extension, step by step. Don't worry if you're new to this – we'll make it easy to understand, and we've got troubleshooting tips to help you out if you run into any problems.
Why MetaMask on Chrome?
MetaMask is a browser extension compatible with Chrome that provides a user-friendly interface for managing your digital assets. Here are a few reasons why installing MetaMask on Chrome is a popular choice:
1. Ease of Use: MetaMask simplifies the complexities of cryptocurrency and blockchain technology, making it accessible to users with varying levels of experience.
2. Security: It offers a secure wallet to store your cryptocurrencies, with features like password protection and private key management.
3. Interact with dApps: MetaMask allows you to seamlessly access decentralized applications directly from your browser, enabling you to participate in DeFi projects, play blockchain games, and more.
Now, let's dive into the step-by-step guide to installing MetaMask on Chrome.
Step-by-Step Guide
Step 1: Open Your Chrome Browser
Make sure you have Google Chrome installed on your computer. If not, download and install it from https://www.google.com/chrome/.
Step 2: Visit the Chrome Web Store
Open a new tab in your Chrome browser and navigate to the Chrome Web Store by entering the URL https://chrome.google.com/webstore/ into the address bar.
Step 3: Search for "MetaMask"
In the Chrome Web Store, use the search bar in the top left corner and type "MetaMask." Hit "Enter."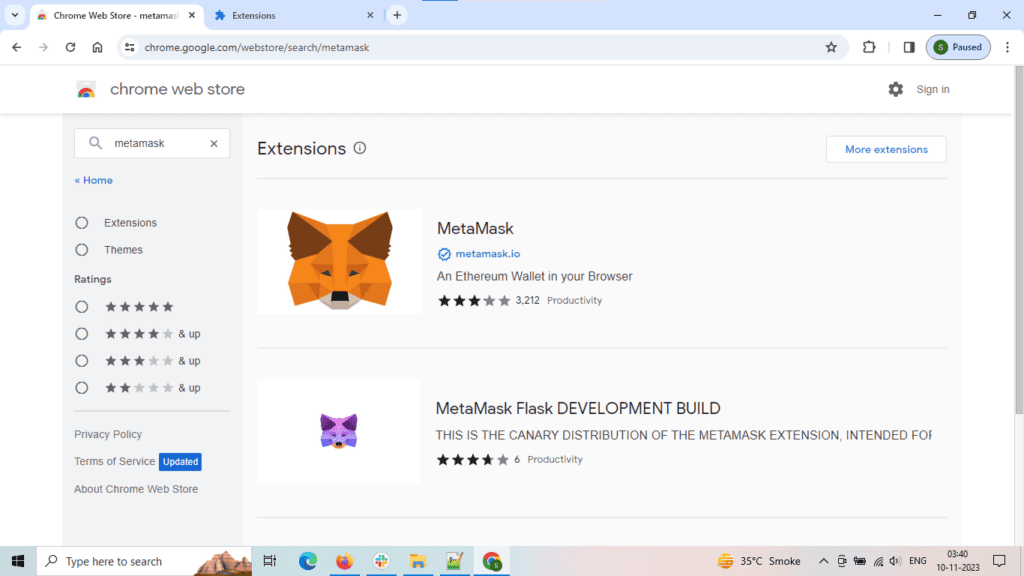 Step 4: Select "MetaMask"
Click on the "MetaMask" extension in the search results.
Step 5: Add to Chrome
On the MetaMask page, click the "Add to Chrome" button.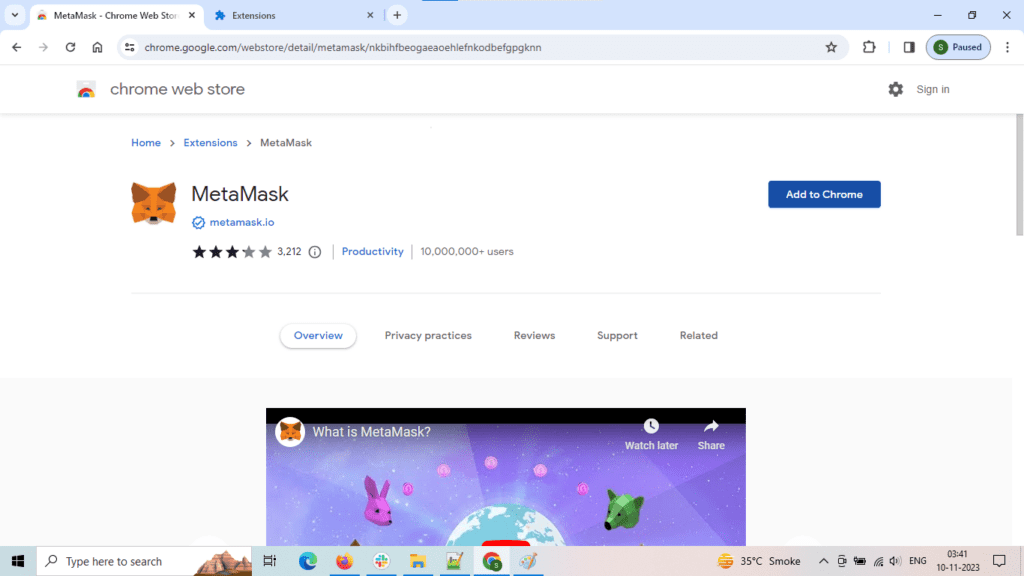 Step 6: Confirm Installation
A pop-up will appear asking you to confirm the installation. Click "Add Extension."
Step 7: MetaMask Extension Installed
You will see the MetaMask icon added to your Chrome toolbar, indicating that the extension has been successfully installed.
Step 8: Set Up Your Wallet
Click on the MetaMask icon and follow the on-screen instructions to set up your wallet, create a password, and secure your recovery phrase.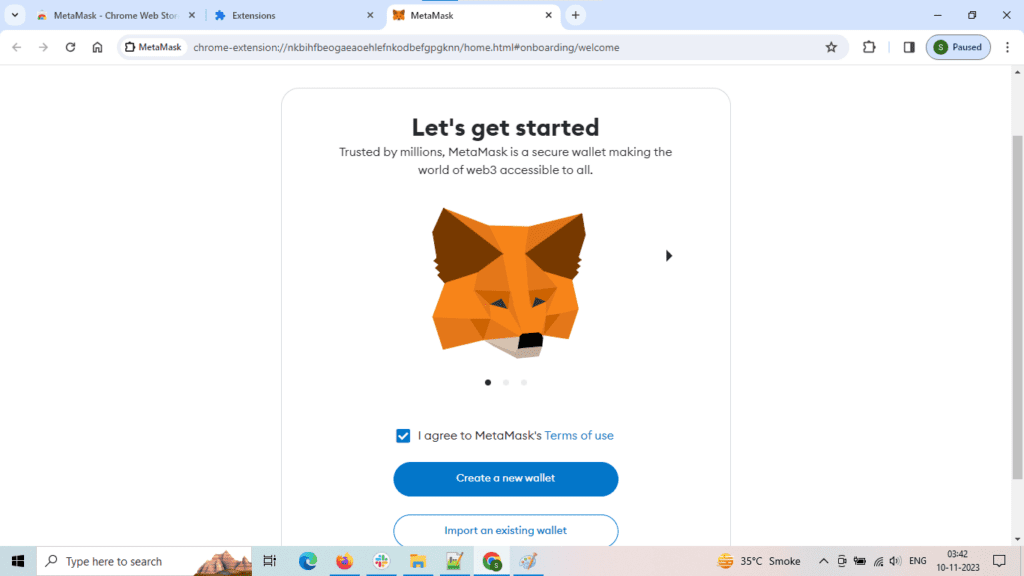 Step 9: Click on Create a new wallet or Import.
Step 10: Accept terms and conditions to continue creating a new wallet.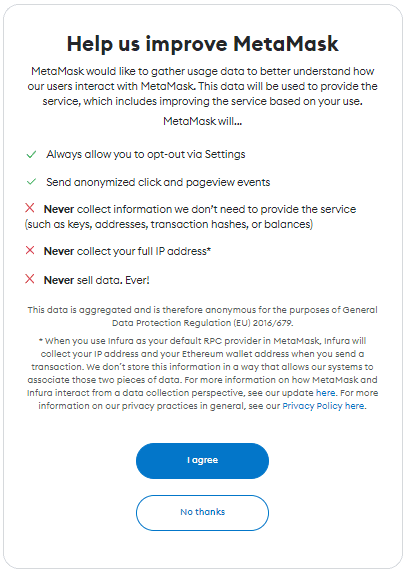 Step 11: Set the password and click on create new wallet.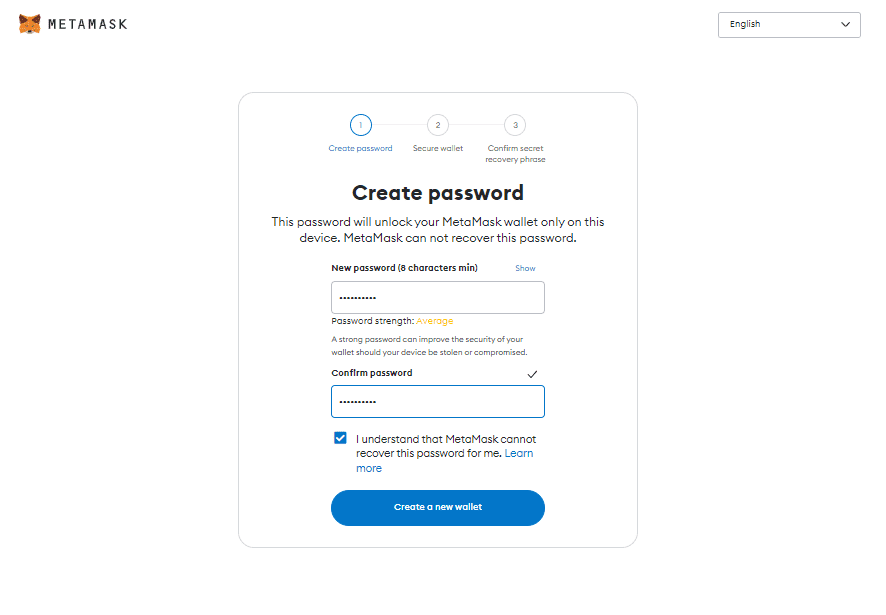 Step 12: A window will open to secure your wallet click on it.
Step 13: You will receive your secret recovery phase somewhere, as you have to enter this in the next window.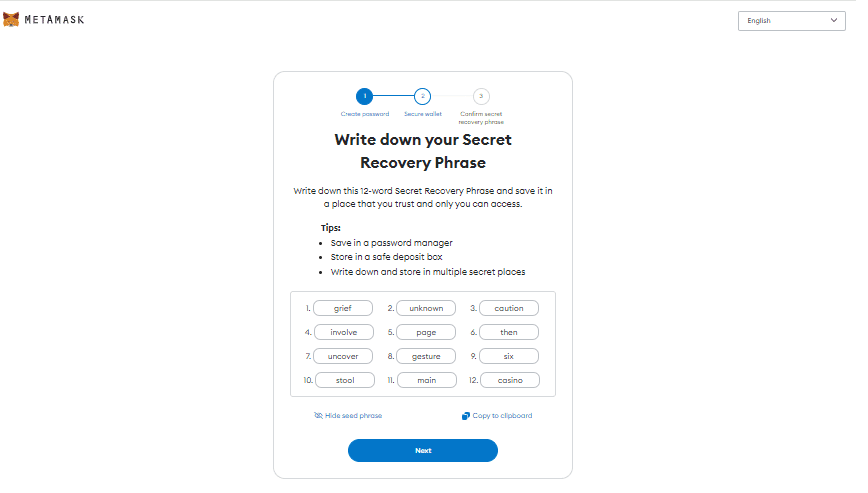 Step 14: add the phrase in proper order and click continue.
Step 15: if it is successful then you will be redirected to wallet dashboard.
Congratulations! You now have MetaMask installed as a Chrome extension and are ready to explore the world of cryptocurrencies and dApps.
Troubleshooting Tips
Sometimes, things don't go as smoothly as we'd like. Here are some troubleshooting tips to help you if you encounter common issues during installation:
1. Browser Compatibility: Ensure you're using Google Chrome, as MetaMask is designed to work best with this browser.
2. Browser Extensions: Disable or remove conflicting browser extensions that might interfere with MetaMask.
3. Firewall and Security Software: Check that your firewall or security software isn't blocking the MetaMask installation.
4. Updated Browser: Make sure your Chrome browser is up to date. Outdated browsers can cause compatibility issues.
5. Network Issues: If MetaMask isn't installing, check your internet connection and try again.
With these tips in mind, you should be well-prepared to install MetaMask on Chrome and dive into the exciting world of cryptocurrencies and decentralized applications. Happy exploring!